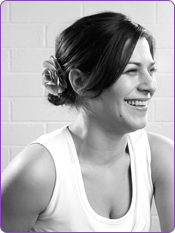 Sunnah
Sunnah Rose has been practicing yoga for many years but became truly inspired during a trip to India.
"It is amazing how your mind and body feel after just doing a few simple exercises. I love the awareness Yoga has given me of my body and mind. Yoga brings not only stillness and calm but also an indescribable energy and feeling of bliss."
Having trained with many different teachers, she combines her experience to bring a deeply relaxing class intent on releasing the spine alongside a gentle vinyasa (flow) hatha yoga, bringing creativity and dynamism to a practice.
---

Sallie
Sallie Rose has been meditating for the last thirty years and teaching Yoga and Meditation for the last fifteen years. She has recently returned from living in a remote mountain village in Greece where she ran regular retreats.
She has attended short term and long-term retreats and studied with many teachers including Ram Dass, Thich Nhat Hahn, Jack Kornfied, Sogyal Rimpoche, Christina Feldman, Christopher Titmuss and Martin Alylward and has completed the eight week course in Mindfulness.
Sallie teaches Mindfulness Meditation to individuals, groups and in organisations. She teaches regularly at Tri Yoga and Project Me, a centre based in North London as well as from her home. She is committed to making meditation accessible and supporting people in establishing and maintaining a practice in the midst of their busy lives.
---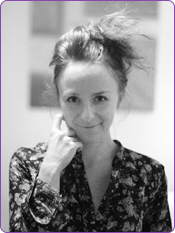 Hanna
My yoga journey started 12 years ago when it was offered to me as way to relax and balance my hormonal system; yoga has been with me ever since – I used to practice several styles: Asthanga, Vinyasa Flow and Iyengar Yoga. Recently, I've been inspired by Scaravelli approach – my practice is centered round spine, breath and listening to the body-spirit needs closely.
As a teacher, my aim is to offer support to women at all stages of their lives through female body-centered Womb Yoga and yoga for two: Prenatal Yoga.
---

Christina
When I started doing Hatha yoga, about 8 years ago, I didn't know that I was not just trying something new, as I thought at the time. Soon I came to understand that what seemed a curiosity turned into a real passion, so after a while, I also started doing Iyengar Yoga.
Little by little the passion turned into a real vocation, and it has been during a foundation course that I decided to become an Ashtanga Vinyasa yoga teacher. After a while I enrolled in a course.
"I bought a ticket to India and soon realised that turning Yoga into my lifestyle was all I wanted from life."
I truly hope to be able to transfer the same passion to everyone who does Vinyasa Yoga with me. That is my ultimate mission as a Teacher.
---
Veronique Denise
Veronique started practising yoga approximately eight years ago. at the tender age of 18.
" I found space, grew strength, healed and discovered calmness in Yoga through a running injury.."
This caused her to redirect her energy and ask herself what her talents could do for her future children and all those beyond. With mantra & affirmation in mind; she committed to an initial year long, yoga teacher training course.
The combination of years of Modelling, Athletics & Callisthenics mean her classes are physically challenging and fun with an emphasis on flowing and sequencing.
'I am both an avid believer in safe alignment and breath control & feel that external heat is not necessary to help with the depth of postures as, for me, yoga goes beyond Asanas. I am grateful for what yoga has done for my life and all those I teach. This journey for me shows luminous blessings in what were once embryonic calamities.'