Winter Wellbeing:
A Yoga Weekend with Sunnah Rose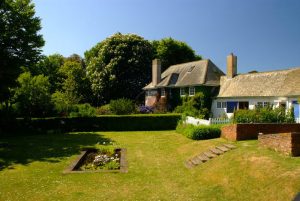 Come join Sunnah for a wonderful weekend of yummy yoga, nourishing food and inspiring surroundings.
This wonderful retreat will be held at Gayles,www.retreattogayles.co.uk a small retreat centre ideally situated in outstanding countryside on the South Downs; The environment and ambience encourages an open, safe, relaxed and intimate atmosphere that promotes learning and self-development. You will be staying, playing and eating around a thoughtfully maintained garden next to gentle meadows offering stunning, panoramic views, allowing you space between activities and room to wander and reflect.
Yoga
There will be dynamic sessions, some restorative work, Pranayama, concentration techniques and Yoga Nidra to get your yoga fill, as well as some free time to enjoy the wonderful surrounding area that you will definitely want to explore.
All are welcome including complete beginners and pregnant ladies.
Accommodation
Due to the recent situation numbers will be slightly limited on this retreat
Studio – Up to 6 people
Playroom – Up to 4 people
Twin Room – 1 x double/twin
Double Room – 1 x double booking or single room
Single room – 1 x single room
Food
Simple but delicious vegetarian meals created lovingly for your enjoyment. Refreshments will be provided. Please do let me know if you have any dietary requirements and we will do our best to cater to them.
Price
Prices include accommodation, all the yoga sessions, all the food (Friday dinner – Sunday Lunch) and refreshments throughout.
Shared Room – £350 per person
Twin/Double – £400 per person
Single Room – £450 per person
Numbers have been reduced in dorms so there should be plenty of room to keep distance though you will be using shared facilities.
Retreat to Gayles is taking the Covid 19 situation very seriously and have made all the necessary changes and adjustments that are needed to be in line with the current rules. As we near the date things may change and i will update you if anything relevant comes up.
To Book
Email: Sunnah@stretchingpeople.co.uk
Tel: 07941 321 772
Cancellation Policy
£100 of your payment is a non – refundable deposit. Any cancellations up until 2 weeks before the event will be fully refunded minus the deposit.
Unfortunately any cancellation 14 days prior to the retreat is fully non refundable.