Yoga Weekend in East Sussex
Winter Wellbeing with Kate Oates
January 17th – 19th, 2020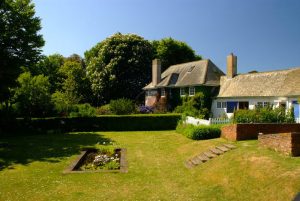 Come join Kate for a wonderful weekend of yummy yoga, nourishing food and inspiring surroundings.
This wonderful retreat will be held at Gayles,www.retreattogayles.co.uk a small retreat centre ideally situated in outstanding countryside on the South Downs; The environment and ambience encourages an open, safe, relaxed and intimate atmosphere that promotes learning and self-development. You will be staying, playing and eating around a thoughtfully maintained garden next to gentle meadows offering stunning, panoramic views, allowing you space between activities and room to wander and reflect.
Yoga
There will be dynamic sessions, some restorative work, Pranayama and Yoga Nidra to get your yoga fill, as well as some free time to enjoy the wonderful surrounding area that you will definitely want to explore.
All are welcome including complete beginners and pregnant ladies.
Accommodation
There are two recently renovated dormitories, 'The Studio' and 'The Playroom', which offer simple but comfortable and reasonably spacious accommodation. While this is mainly a dormitory style retreat there are a couple of rooms that are suitable for either double/twin or single accommodation (with shared bathroom), though not many so if this is what you would like please let me know as soon as possible.
Food 
Simple but delicious vegetarian meals created lovingly for your enjoyment. Refreshments will be provided. Please do let me know if you have any dietary requirements and we will do our best to cater to them.
About Kate
Kate is an inclusive, friendly and warm teacher. Trained by Yoga London in 2014 in Vinyasa Flow, Kate added Rocket Yoga to her repertoire in 2016 and Prenatal Yoga in 2017.
Kate makes yoga accessible and thrives on working with real bodies! An ex-runner with stubborn hips and hamstrings and an ex-London professional, Kate understands tight limbs and busy minds. Her focus on using the breath to release tension combined with her natural language around physical alignment, Kate's practises are thorough, refreshing and releasing.
In Kate's words, "Yoga is mentally and physically freeing in a totally unique way. The perfect way to challenge and recharge yourself, inside and out".
Price
Includes yoga, accommodation, food, refreshments.
£295  Big Dormitory, 12 Beds (£270 early bird price booked before 15th November 2019)
£315  Small Dormitory, 6 Beds (£290 early bird price booked before 15th November 2019)
£350 per person twin/double
£400 single
To Book
Please contact Sunnah
Email: Sunnah@stretchingpeople.co.uk
Tel: 07941 321 772
Cancellation Policy
£100 of your payment is a non – refundable deposit. Any cancellations up until 2 weeks before the event will be fully refunded minus the deposit.
Unfortunately any cancellation 14 days prior to the retreat is fully non refundable.